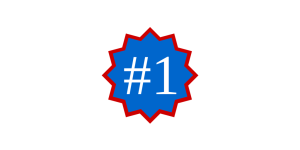 God wants to bless you.  He wants you to trust Him first.  He knows that if you experience His blessings without maturity and without a plan then you'll falter and waste what He has given.
I want to invoke your thoughts and prompt you to write down your plan.  This should be a plan that you craft prayerfully and with your spouse (if your married).
Come up with a plan for how you will be a good steward as God gives you increase.  Showing Him that you have a plan will increase the chances that He'll send blessings your way.  Don't get caught up on money or stuff though, that's not the focus.
Stewardship is usually discussed in the context of money but think about some other areas first.
Examine these key areas and develop a plan of how you're going to be a good steward.
Family - As your family grows, what is your plan for your children?  How are you going to keep your marriage strong?  Maybe you're single and waiting for that special someone.  Think about what marriage means to you.  What are you going to give in that relationship?
Friendships - How are you going to be the best that you can for your friends?  Friends will come and go but think about how you'll help them along in their journey.
Spiritual - What are you going to do with your relationship with God as he draws closer?
Finances - As God blesses you financially, how will you bless others?  What is your plan for giving?  How will you invest for the future for yourself and your legacy?
Planning is important and things are not going to simply fall in your lap without a plan.  Plan for how you'll mature in each of these areas so that you have a solid foundation and be able to make the best of what God provides.
A Final Note:
But seek first his kingdom and his righteousness, and all these things will be given to you as well.  ~Matthew 6:33
Seeking God first is key for everything else to fall in order.  God will know if He's first in your life.  Think about how you'll be a better steward and what you need to do to put and keep God first in your life.
How are you going to be a good steward in the areas noted above?
**Note – If you don't see a place to enter comments then click here.
---